How to give access to Google Merchant Center
How to give access to Google Merchant Centre
In order to support with the launch of Google Shopping activity it's important that you grant us access to your GMC.
In order to do this, please log into your GMC and follow the steps below.
1. Navigate to Settings > Account Access:

2. Click Add User:

3. Add the email address given to you by your Customer Success Manager or Customer Enablement Manager: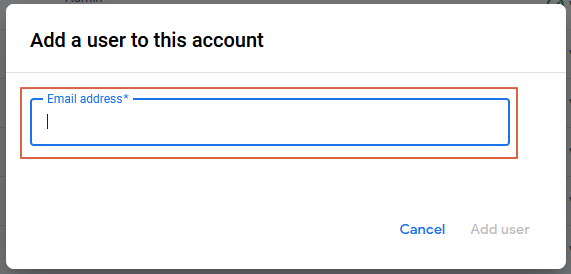 4. Please ensure that the User is given Admin privileges and that Product Data Alerts are enabled: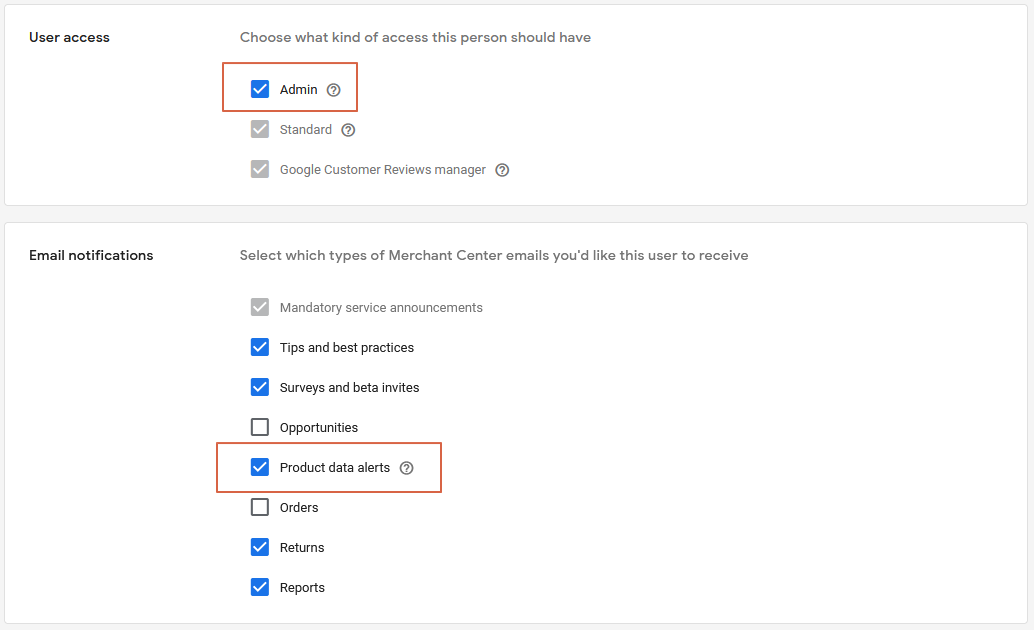 5. That's it, you're done! Please ask you CSM/CEM to confirm that access has been granted successfully.