How to create your Feed Build Schedules
In this article we will show you how to create your schedules to build your feeds at intervals during the day.
How to video:
Navigate to the Data Visualiser by clicking Data then Data Visualiser: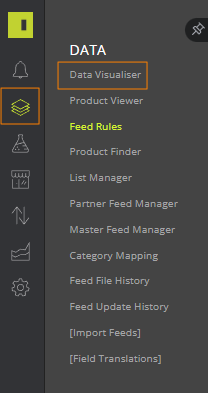 Across the top you will see our banner now has a countdown to the next build, and in the top right there is a button to view your build schedules. Click this to add a new or amend a scheduled build.

This will bring out the Build Schedule slider. Click Add Build Schedule at the bottom of the slider.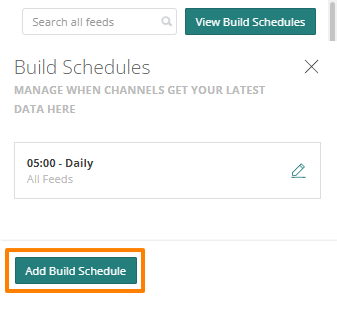 Set the time and days of the week you would like the feeds to build and the feeds you would like to build - Source, Master and Partner feeds

Or alternatively, if you only want certain Partner Feeds to build then uncheck "Build all Existing and New Partners" and you will have the option to select which ones build.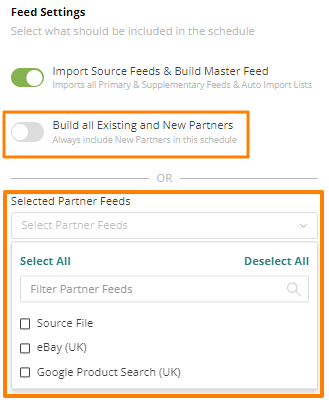 When you are happy, click "Save Schedule"