Product Viewer - Label Manager
How to manage existing labels
A short video guide and written instructions of how to view and manage your labels
Written Guide
Once your labels are set up (and the feed has updated) you will see some extra information on the main label manager view.

On the Label group tile you wil see some information which shows how many products the label is applying to,

and if there are any issues with the label that need to be looked at, with a warning icon


Shows if any scheduling has been applied to the rule group and you can copy and paste the label group to any other partner or account that you manage

The view icon allows you to open up the label group on the left hand side and view/update any of your label names, the criteria for the products and add notes or scheduling if required.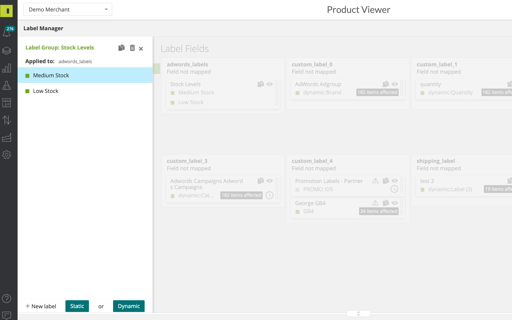 Once open click on any of the label values to manage that label.