Creating a Live Feed in Google
Once you have tested your feed and are happy with the results you have received and made any amendments to the feed that Google suggests, you can then upload the live feed.
On your Google Merchant Centre, select Products on the left hand side, then Feeds

Select your IR Feed that you want to make live

Click settings

Scroll to Fetch Schedule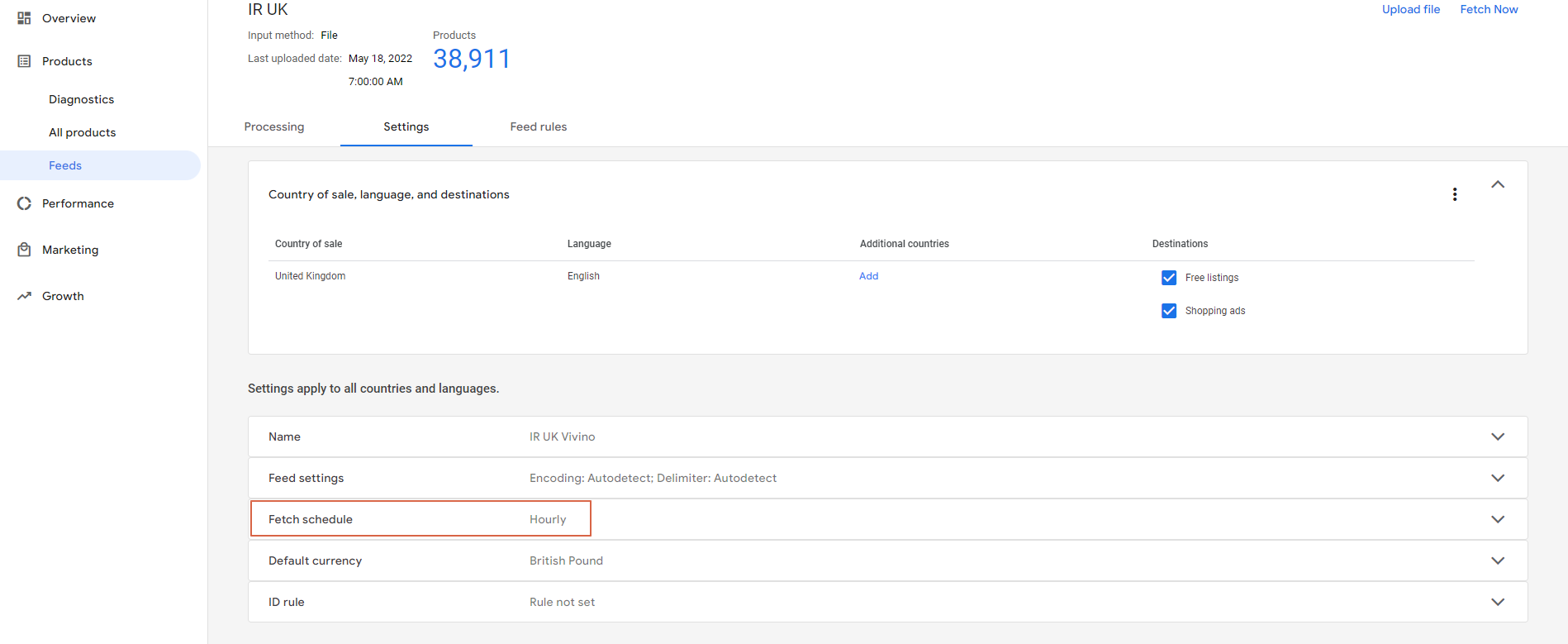 Set how often you would like to schedule the feed, the time zone and the URL from your Partner Feed on the IR platform. Click save.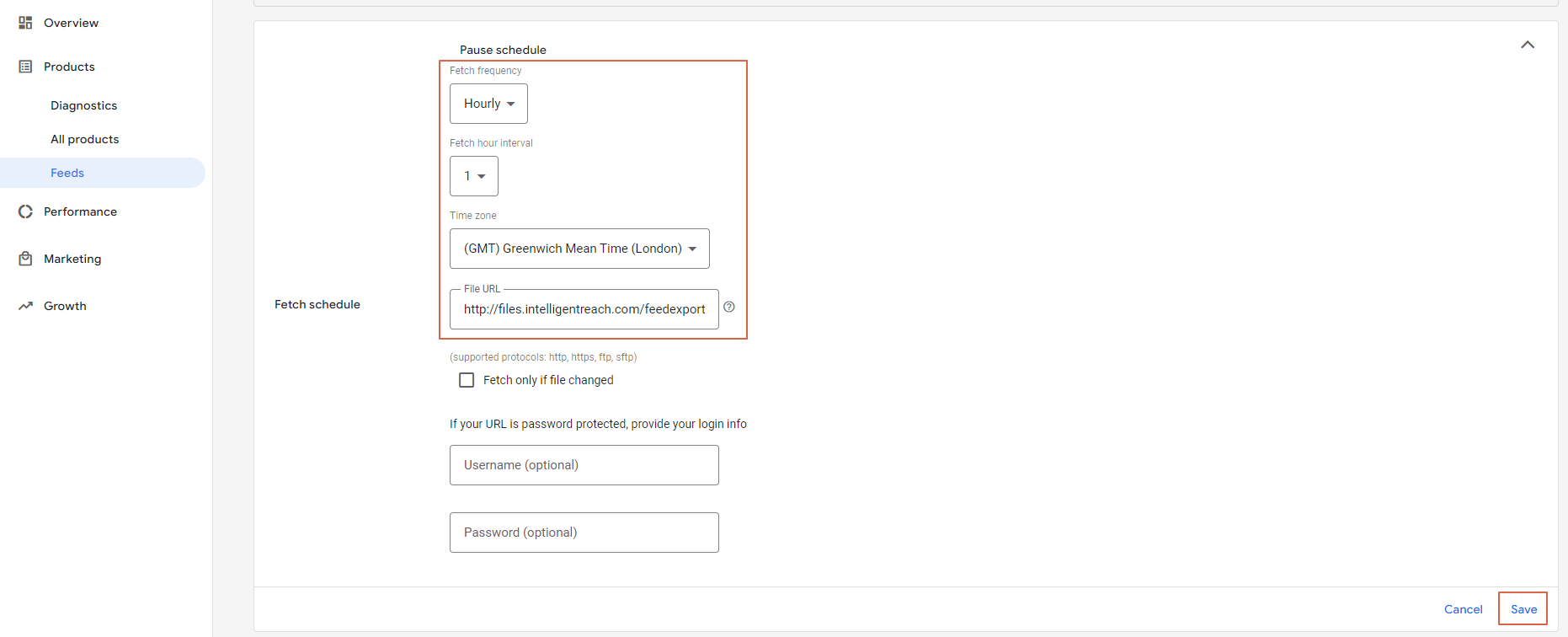 We recommend you set the time zone to the time zone of whomever will be monitoring the feed
In the top right hand side you will be able to hit Fetch Now, so that it will retrieve your feed

Let this load and then you will be able to keep an eye on the progress of your feeds in the diagnostics tab